HH, Sir Godfrey Gregg D.Div
The place God calls you to is the place where your deep gladness and the world's deep hunger meet.
Choose for yourselves this day whom you will serve… but as for me and my household, we will serve the Lord. — Joshua 24:15
During my "dark night of the soul"  I began reading my Bible with greater intensity. But when I came to Matthew 19 and the story of the rich young ruler. A man variously described in three different gospel accounts as young, rich, and a ruler approached Jesus with this question:
Teacher, what good thing must I do to get eternal life? — Matthew 19:16
Now, as I read this passage, I saw myself in this man. He was young and prosperous. He was likely held in esteem by his peers and his community. He seemed to exemplify the epitome of Jewish respectability. I imagined that he was successful in everything he did, that he went to temple regularly, tithed his income, observed all the holy days and feasts, and read his Torah. He had worked the whole system and had ended up at the top. That was me in spades. Everyone who knew me would have said that I was a young man for the successful Christian life — church every Sunday, and administrator of three websites. So I could really relate to this guy's frame of mind. I sometimes imagine that he actually approached Jesus that day filled with a bit of pride, asking his question and expecting a nice pat on his shoulder, perhaps thinking Jesus would point to him in front of the crowd and say, "This, my friends, is exactly the kind of follower I am looking for." But Jesus' reply was rather disappointing:
If you want to enter life, obey the commandments. — Matthew 19:17
That was not what the man had wanted to hear. So, trying to pin Jesus down a bit more, he asked, "Which ones?" (Matthew 19:18).
Jesus' reply was conventional:
'Do not murder, Do not commit adultery, Do not steal, do not give false testimony, honour your father and mother,' and 'love your neighbour as yourself'. — Matthew 19:18-19
The young man now seemed more pleased. "All these I have kept," he said (Matthew 19:20). In other words, Check me out, Jesus. Check out my reputation. Ask my rabbi. You'll find that I have got all these bases covered. Now, as I see it, this is where the young man should have stopped — no harm, no foul. He should have just said thank you to Jesus, shaken His hand, and walked away. But no, he decided to push it just a little further. "What do I still lack?"
And this is when Jesus nailed him. "One thing you lack," he told the self-righteous young man.
Go, sell everything you have and give to the poor, and you will have treasure in Heaven. Then come, follow Me. — Mark 10:21
Where are you going with that Jesus, time-out! Can you imagine what must have been going through the young man's mind just then? Be serious, Jesus. Isn't that a tad extreme? I've worked hard to get where I am, and I have obligations. Sell everything I have and give it away? I can't just pick up and leave. I've got a wife and kids to support, workers who depend on me, and some big financial deals that are pending — I own a lot of lands here. Let's not be too radical about all of this. Aren't you taking this a little too far? I tell you what: maybe I could just write a bigger check to help the poor…
But Jesus' words hung in the air: "One thing you lack… Go, sell everything you have and give to the poor… Then come, follow Me."
Devastating it seems.
Jesus had looked into the man's soul and diagnosed the condition of his heart. You see, on the outside, he was doing all the right things, but on the inside, his heart was divided. His possessions and his position were competing with God for primacy. He had surrendered his outward behaviour to God, but his commitment to him was not absolute. He had not made a total surrender of self; he had not bet the farm. I don't believe Jesus was saying that all of us have to sell everything we have and give it to the poor. No, Jesus was looking into the heart of this particular young man, and Jesus saw that the young man had not relinquished his life unconditionally. For him, his status and stuff had become idols. Most troubling of all was the very next line in Matthew's account:
When the young man heard this, he went away sad, because he had great wealth. — Matthew 19:22
He couldn't do it. At the moment of decision, he simply could not surrender everything. He turned his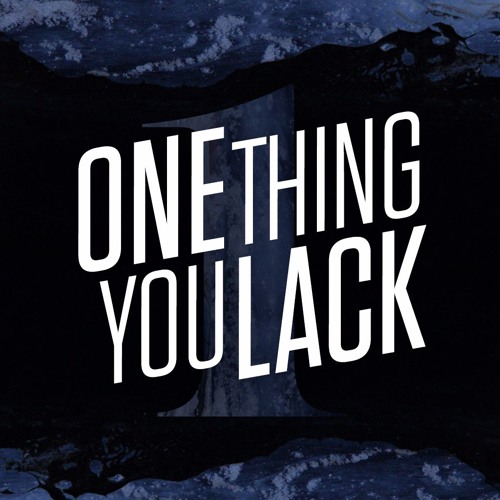 back on Jesus and walked away.
Are you willing to be open to God's will for your life?
Jesus wanted everything; He always has. You lack one thing, Brethren. Sell your possessions and give to the poor, and you will have treasure in Heaven. Then come, follow Me. Quitting my job, selling my house, and moving my family to church property. That is not what Jesus intended to the young man and to us today.
There are those that will not make a move to uproot their lives, farless, to follow the word with the understanding that this rich young man received. You see, Jesus spoke in many parables and so the natural man cannot understand the things of God because they are spiritually discerned.
As they were walking along the road, a man said to him, "I will follow you wherever you go." Jesus replied, "Foxes have holes and birds of the air have nests, but the Son of Man has no place to lay his head."
He said to another man, "Follow Me." But the man replied, "Lord, first let me go and bury my father." Jesus said to him, "Let the dead bury their own dead, but you go and proclaim the Kingdom of God."
Still, another said, "I will follow you, Lord; but first let me go back and say good-bye to my family." Jesus replied, "No one who puts his hand to the plough and looks back is fit for service in the kingdom of God." — Luke 9:57-62
Consistent with his encounter with the rich young ruler, Jesus was requiring an absolute surrender. To be a disciple means forsaking everything to follow Jesus, unconditionally, putting our lives completely in His hands. When we say that we want to be His disciple, yet attach a list of conditions, Jesus refuses to accept our terms. His terms involve unconditional surrender.
Have you turned to God in absolute surrender? What are you still holding onto? What might He be able to do through your life if you let go and followed Him no matter the cost? What is He calling you towards? Leave us a comment. I want to hear from you!